06-12-2012, 05:08 AM
MirandaWright's
I <3 Disney



Posts: 995

Joined: Jul 2009

Reputation:

15
Vinals Be Wary of FAKES!
These are different from scrappers, they are worse than that. Fakes - made specifically to deceive unsuspecting collectors.
They even came with fake cards. The figures involved in this trade were Park 1 Balloon Chaser and Park 1 Kermit.
Had this member not had a real Kermit to compare to, the differences would have been difficult if not impossible to detect.

What is even more unfortunate is that this is not an isolated incident by any means. It seems this has already affected several members of the vinyl community. There are claims being made involving a fake Urban 1 Gold chaser and a fake Park 1 Figment.

It is not yet known who/where the fakes are originating from. At this time it seems that they are not all coming from the same person/place.

Here are some photos and descriptive information to help you distinguish authentic, from fake.

Collar points on the fake touch the Mickey buttons in a different spot than on the real one and there is a vinyl color difference.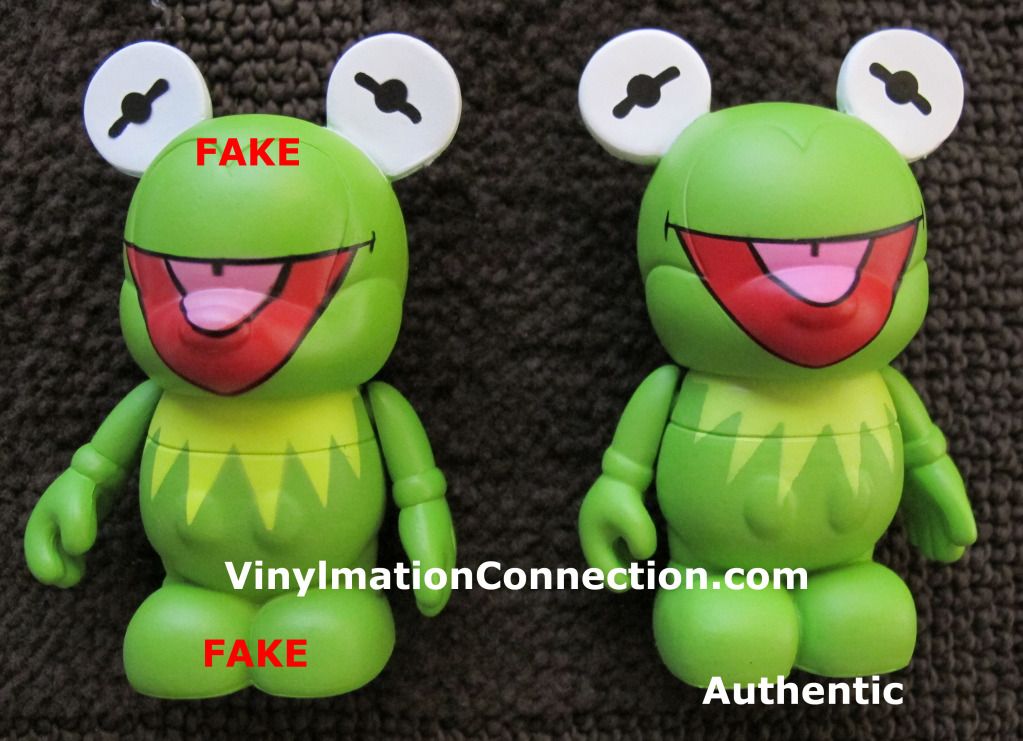 The area around the eyes on the fake appears airbrushed.

Font placement, style, and boldness appear the same on the authentic Kermits.
Real Kermit Body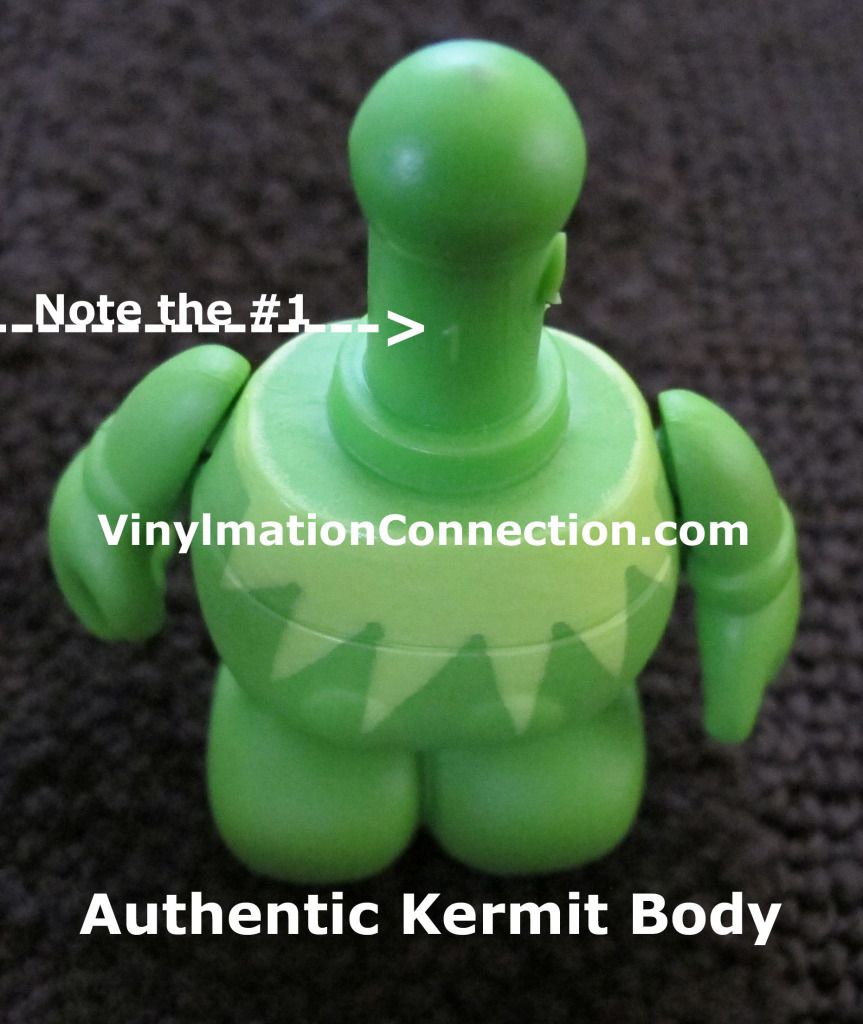 Fake Kermit Body
Inside of authentic Kermit head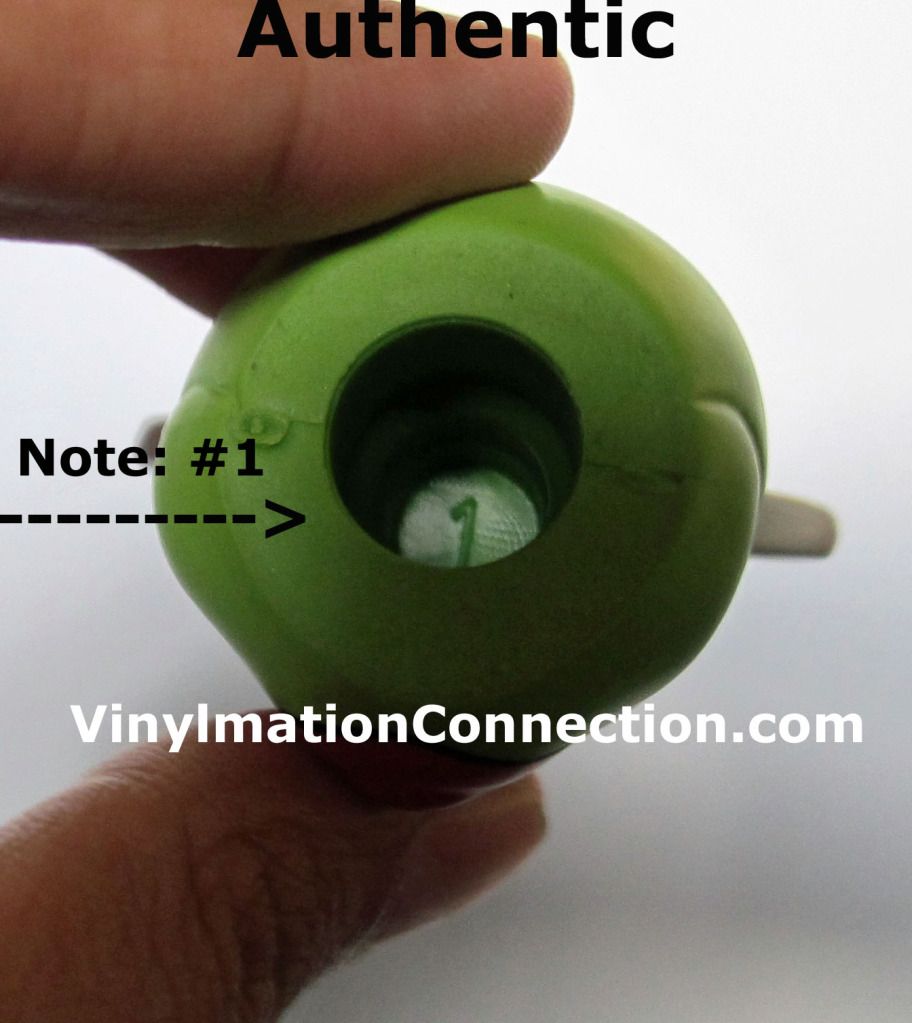 Inside of fake Kermit head
Fake Kermit card is lighter and the background pattern doesn't match
Back of fake Kermit card is lighter and the card-stock is different from the authentic one.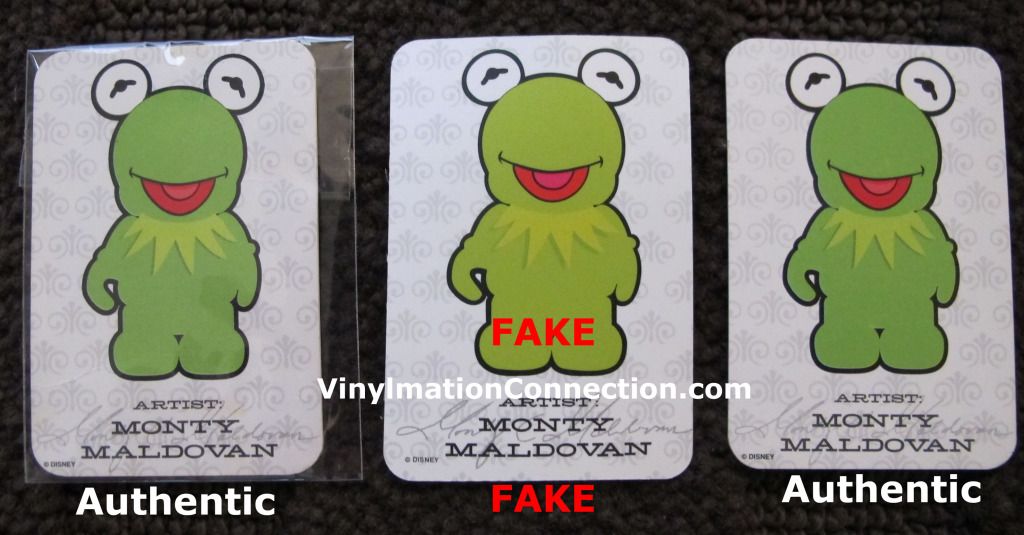 Credit:vinylmationconnection
02-19-2013, 08:44 PM
RE: Vinals Be Wary of FAKES!
This is the first I have heard of fake Vinylmations. Not only do I have to be concerned about a fake pins but also fake Vinyls????
Thank you for the information and pics.
User(s) browsing this thread: 1 Guest(s)